Mezzaluna bakes Biscotti for gourmet cookie fans! Shop online with us for super gifts for Family and Friends! We offer UPS Home Delivery too! Visit the:
Mezzaluna Biscotti Online Shop here
!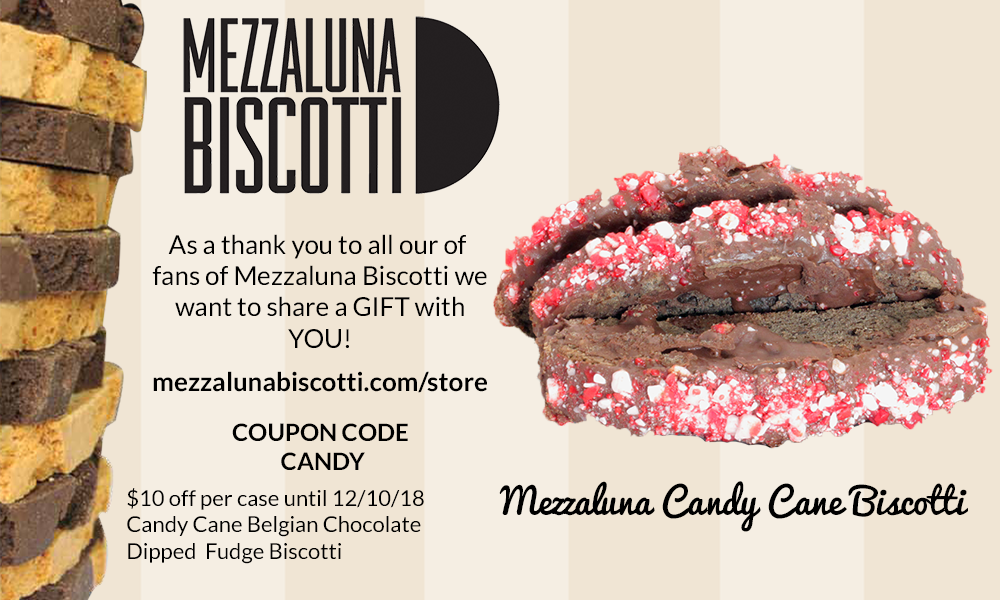 Mezzaluna Candy Cane Biscotti Promo Code! As a thank you to all our of fans of Mezzaluna Biscotti we want to share a GIFT with YOU!
Shop online with delivery by UPS direct to you at:  https://mezzalunabiscotti.com/store/shop/candy-cane/
Candy Cane Biscotti are available for order until December 10, 2018.
Use the promo code CANDY at checkout.