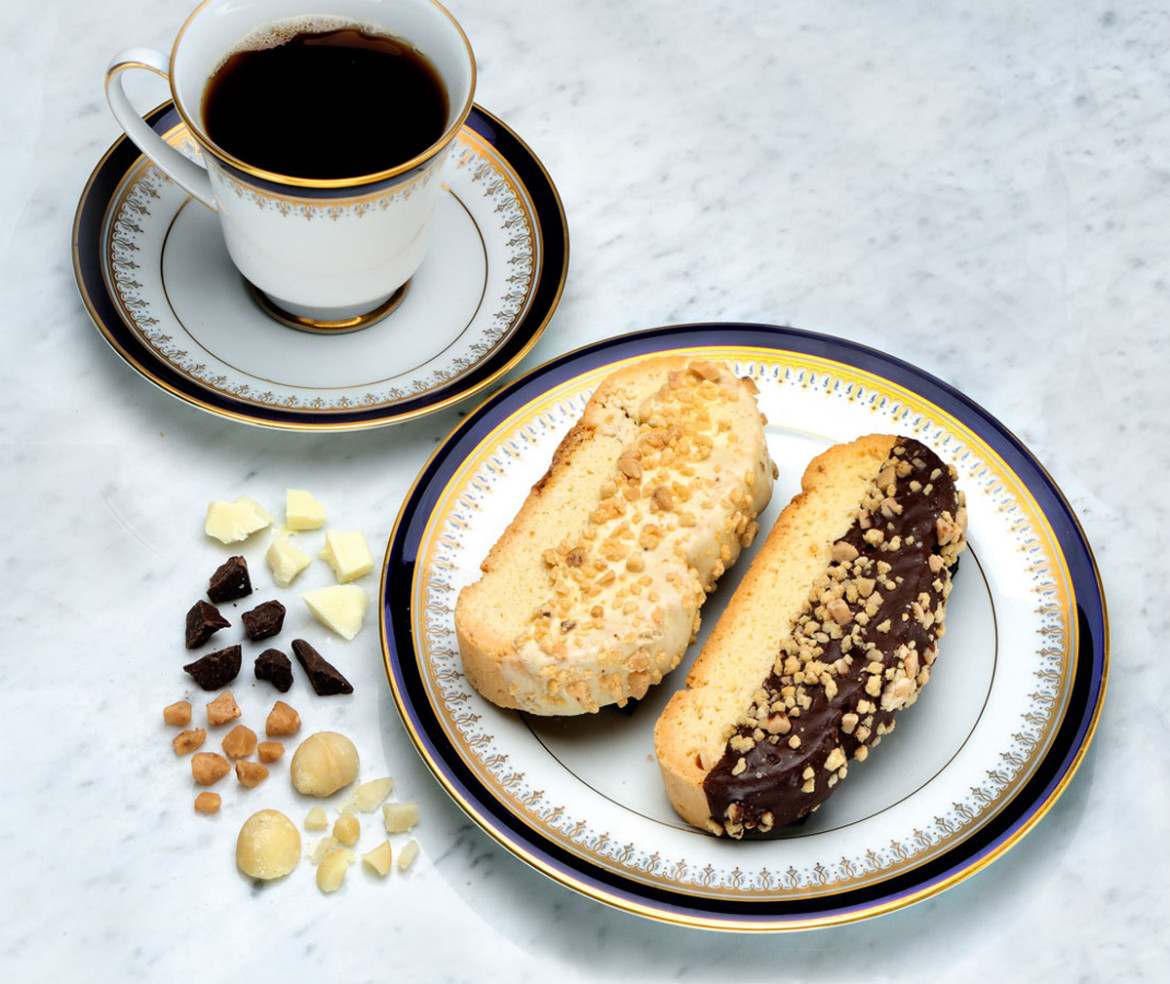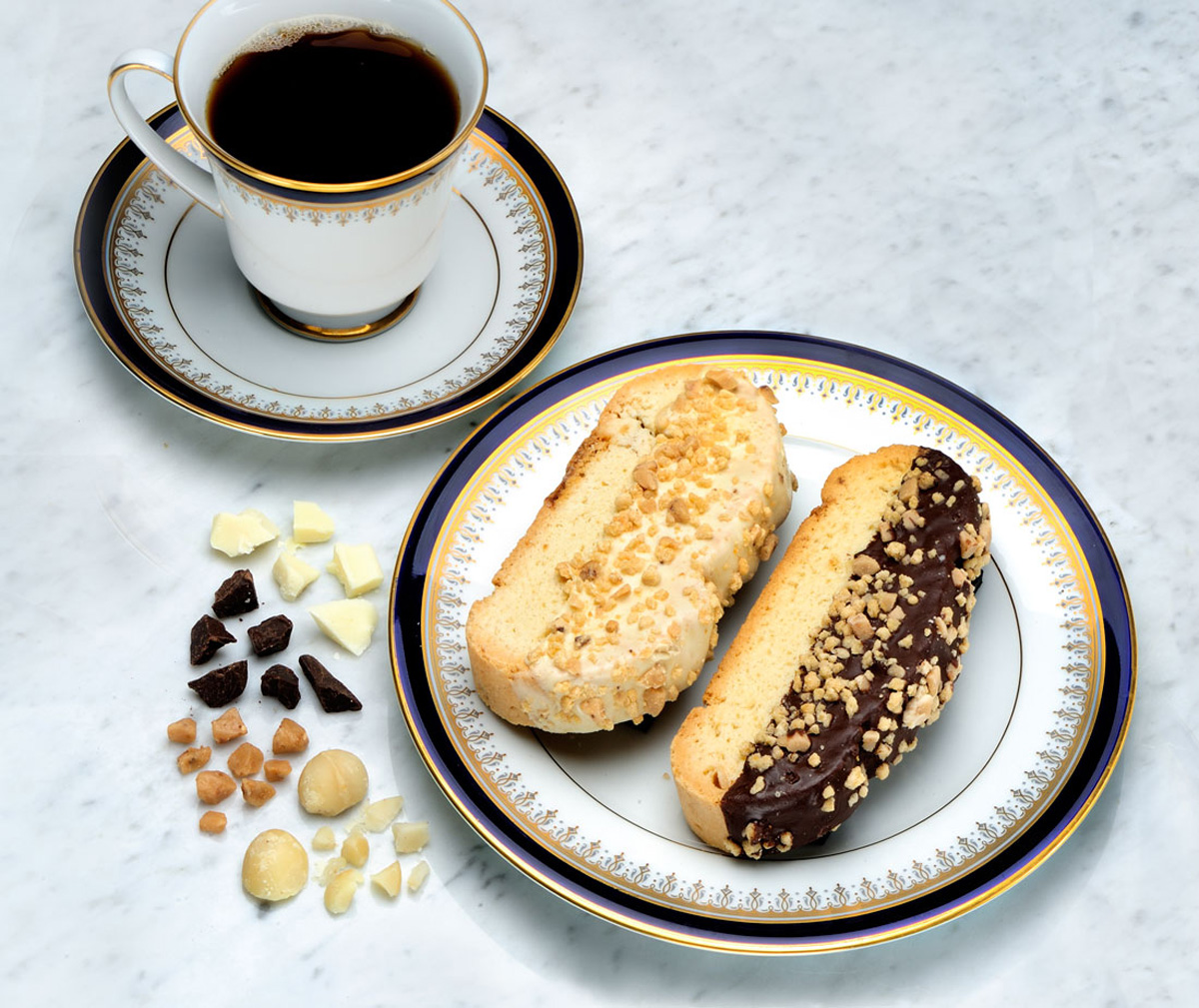 This is an over the top offering by Mezzaluna Biscotti! We know you like toppings so we combined chunks of Macadamia nuts, rich Toffee, and white chocolate chunks which we dip in Dark or White Belgian chocolate! FACT: Aloha means hello and goodbye. NOTE: Say Aloha before you bite into Mezzaluna Islander Biscotti to experience the full effect!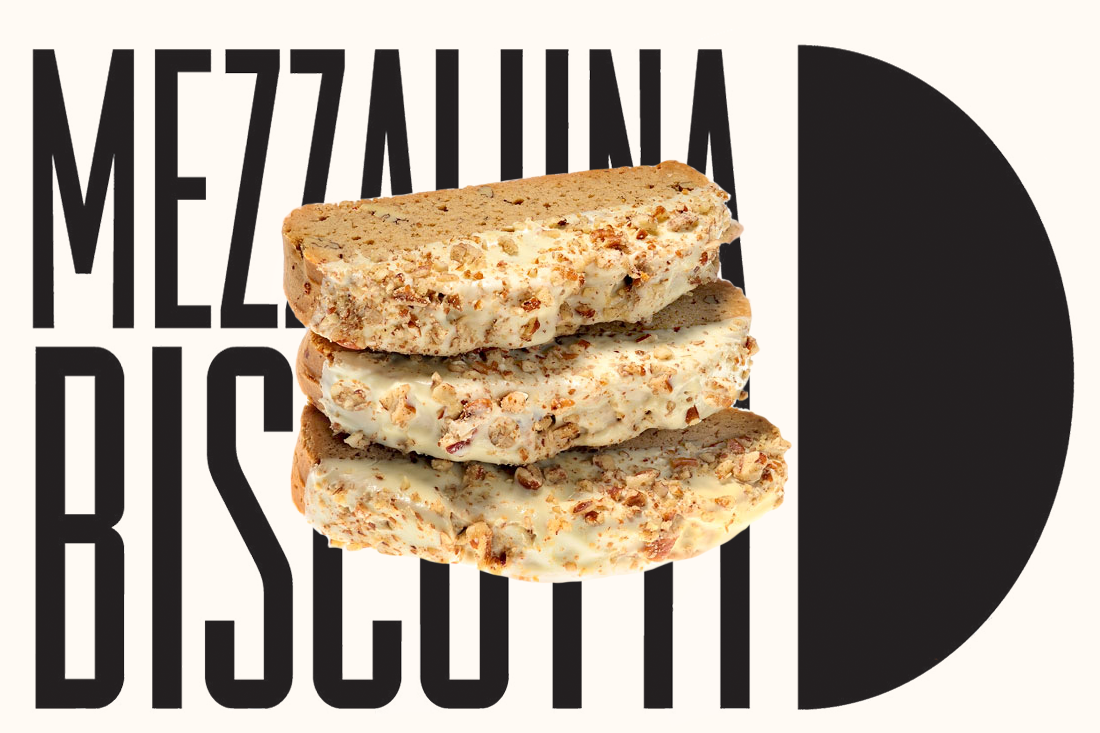 Mezzaluna Biscotti has created Pumpkin Pecan Biscotti that is a cake like Pumpkin Pecan Biscotti which is then dipped in White Belgian Chocolate with features a Pecan topping!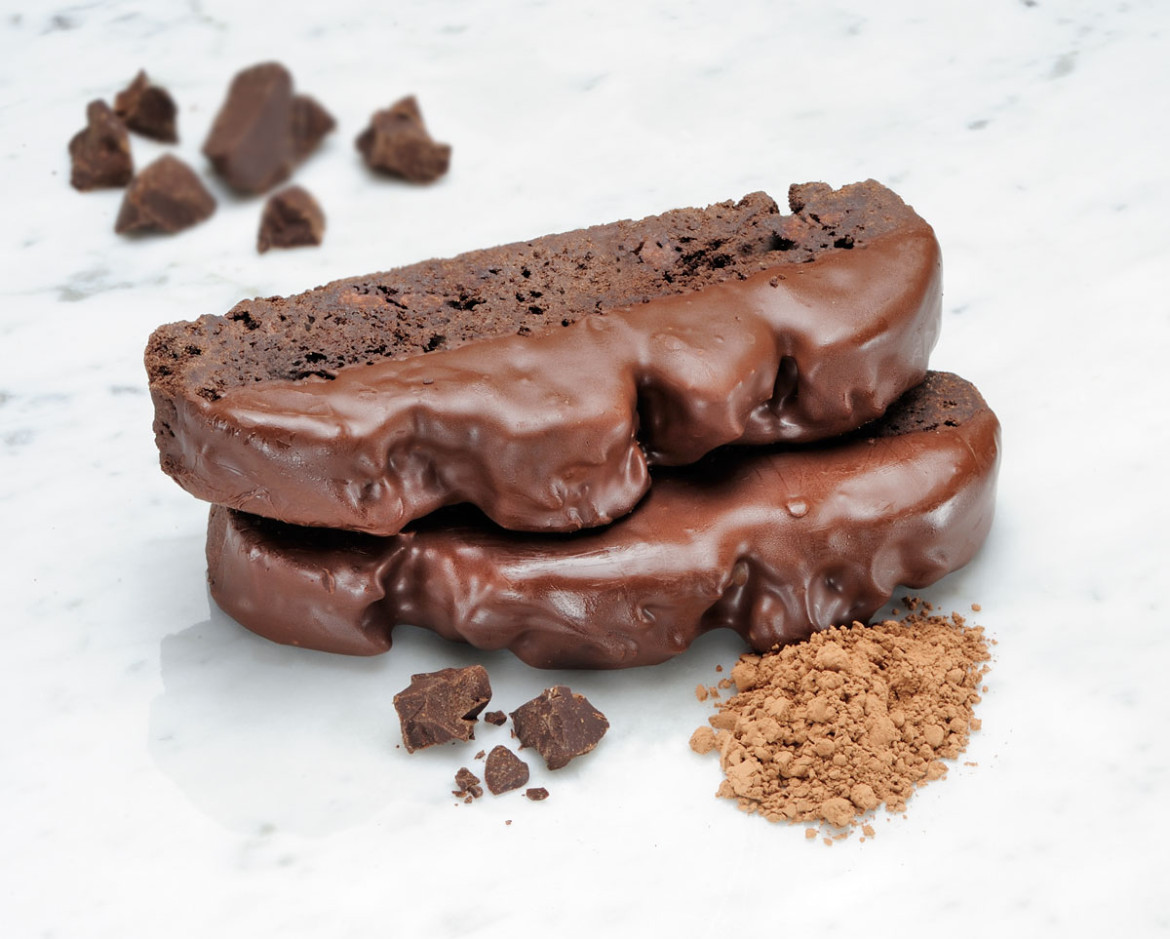 Large Dark Chocolate Chunks with chocolate fudge in a soft, chocolate brownie cookie base then dipped in dark Belgian Chocolate! This is a super rich Brownie experience in a Biscotti!