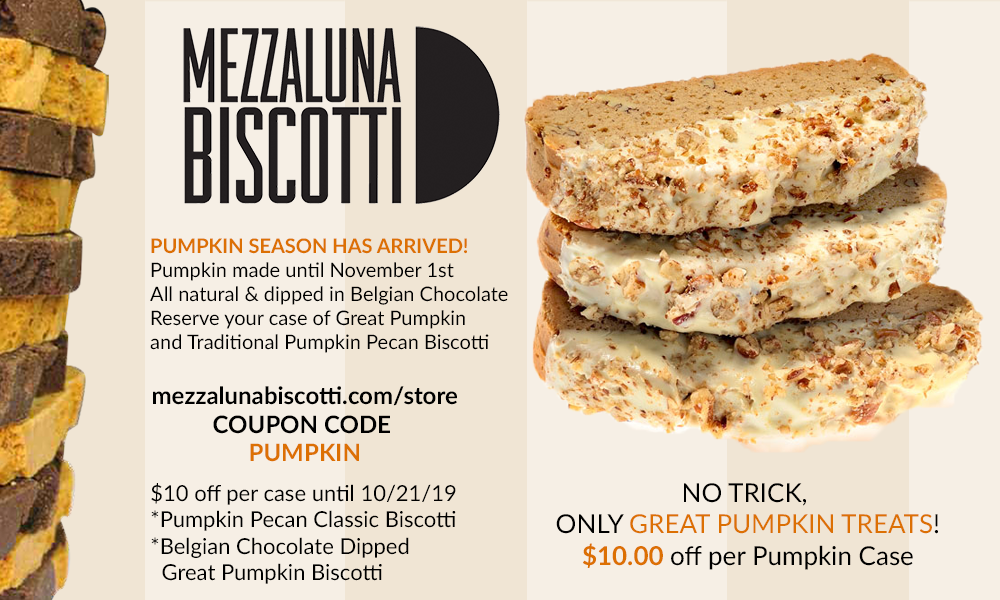 PUMPKIN SPICE SEASON IS HERE!
Mezzaluna Belgian Chocolate Dipped Great Pumpkin Biscotti as well as our traditional Pumpkin Pecan Biscotti are now available and ON SALE with $10.00 off per case of bisccotti!
Mezzaluna Great Pumpkin and Traditional Pumpkin Biscotti sale lasts until November 1, 2019. reserve your case online at our shop: https://mezzalunabiscotti.com/store/ or call (800) 883-2879.
MEZZALUNA BISCOTTI COUPON CODE
PUMPKIN
SHOP MEZZALUNA BISCOTTI ONLINE AT: