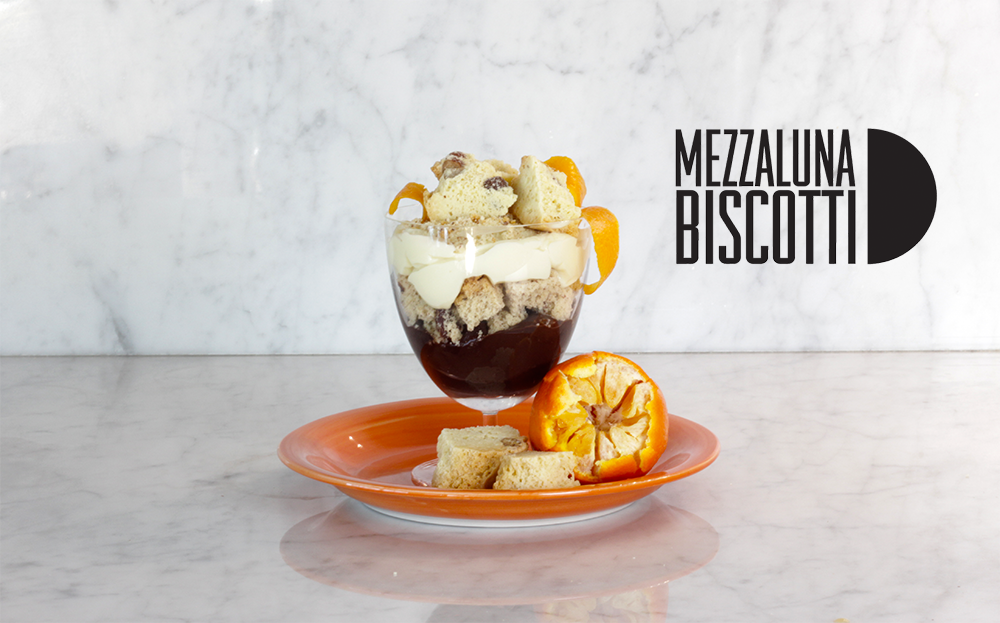 2 Mezzaluna Salted Caramel Biscotti crushed
1 container salted caramel pudding
1 container chocolate or vanilla pudding
Whipped cream
On a hot summer day, a cold parfait with crushed toppings of your favorite Mezzaluna Biscotti can make your day better!
We suggest cooling your serving dish and your favorite pudding. And seperate your choice of complementary fruit to serve along side for a crisp mix!
In serving dish, layer each item. First, add your pudding and then add a layer of crushed Mezzaluna Biscotti then repeat and top with whipped cream and additional crushed Biscotti!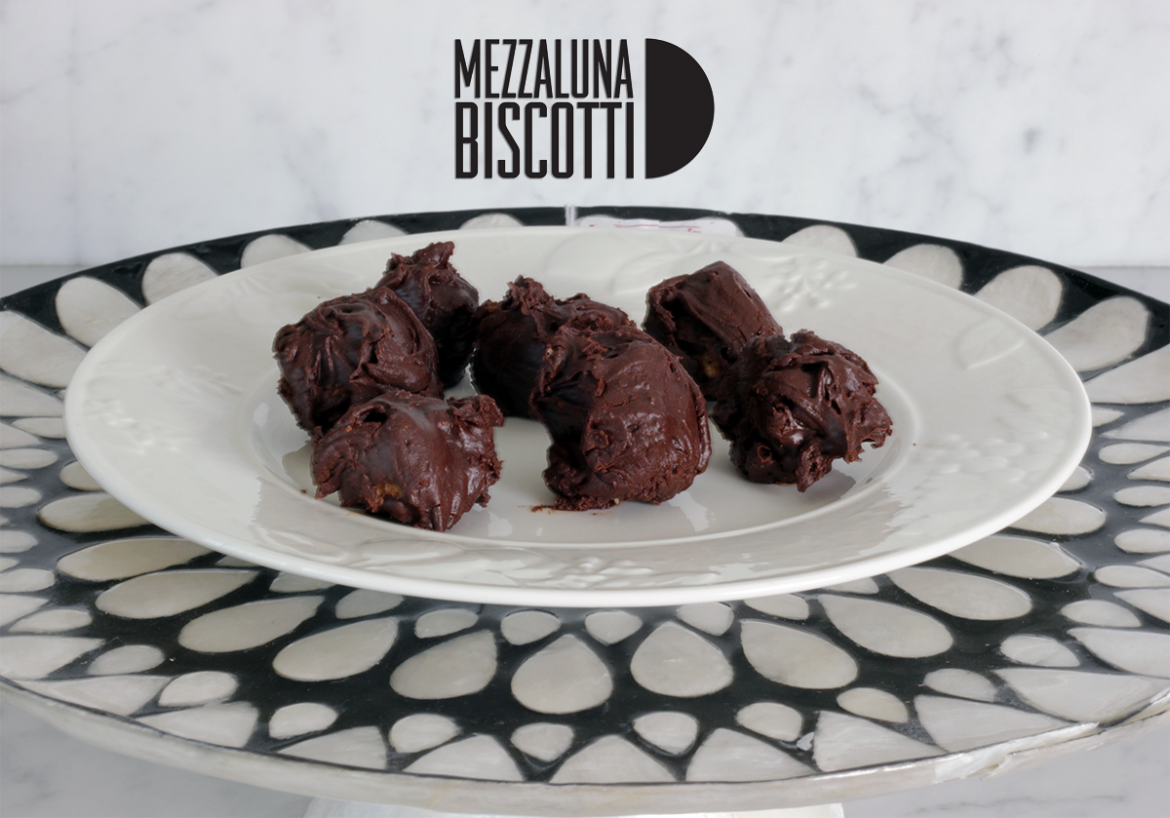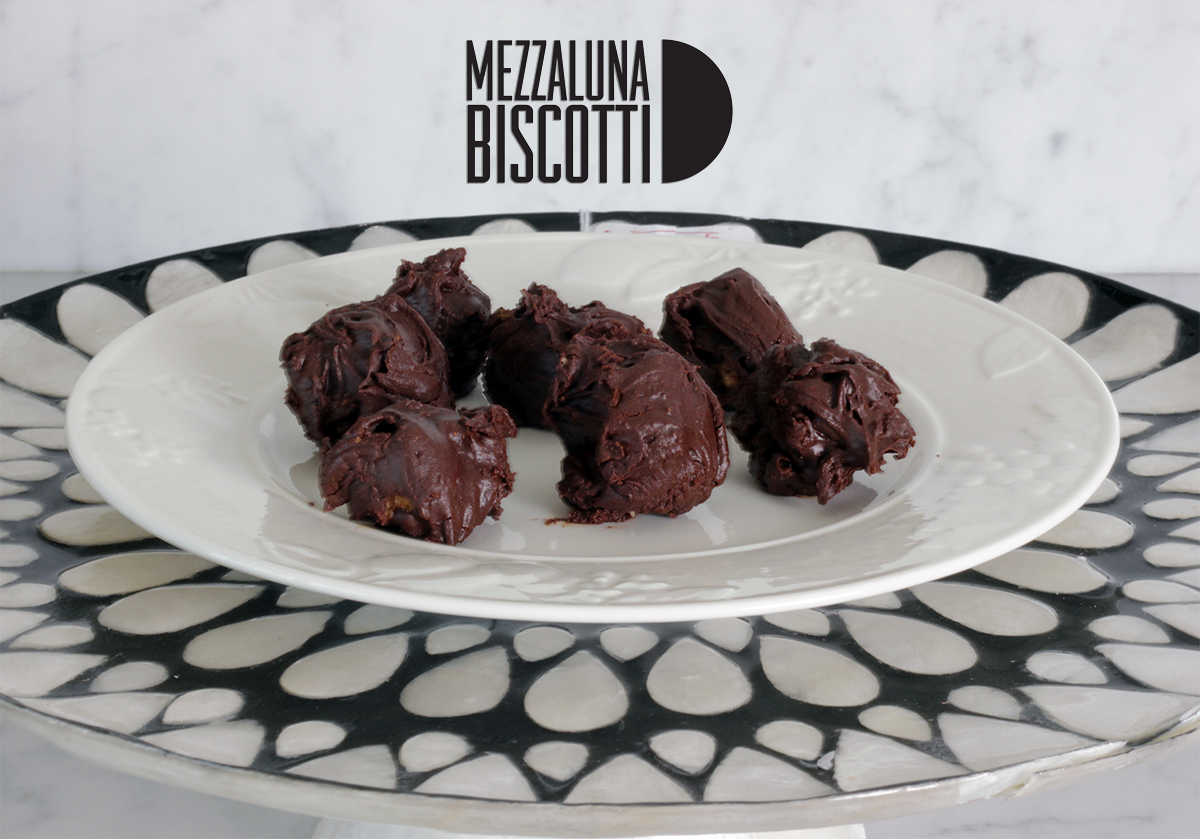 Select your favorite Mezzaluna Biscotti Flavors to begin. For this you, we suggest our Double Chocolate Fudge Biscotti for an all out Chocolate overload experience. Or, for more subtle style, a Mezzaluna Biscotti citrus flavor like Orange Biscotti or Lemon Biscotti to lightly compliment the Truffle.
First, break up your Mezzaluna Biscotti into bite size pieces.
Next, dip the biscotti pieces into melted chocolate.
Then, let the desert harden on parchment paper, or chill them on a platter in your refrigerator to enjoy with your friends and a favorite beverage. Quick, easy dessert!