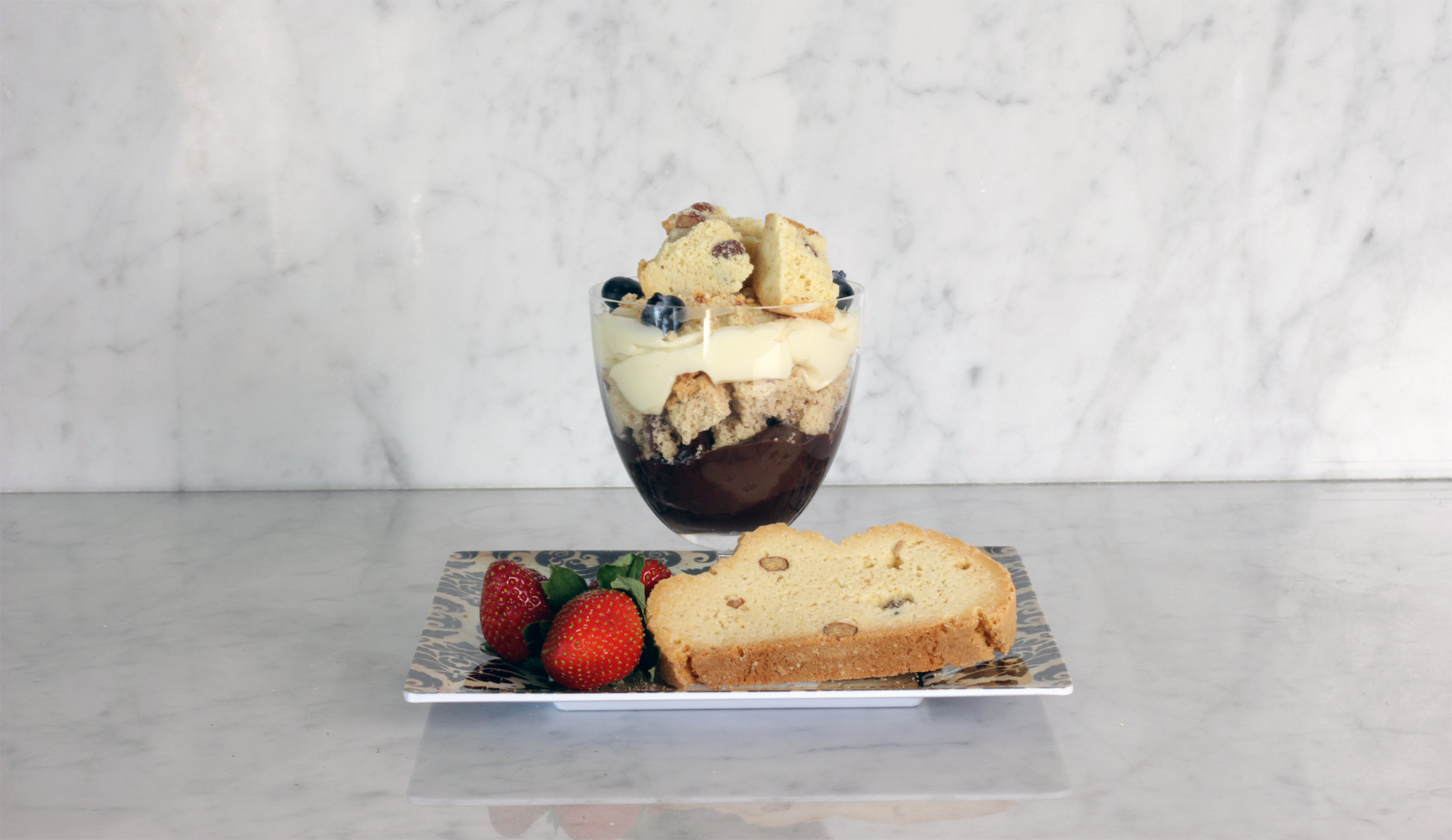 Mezzaluna Biscotti Bread Pudding Recipe | Great for the Holiday season!
1 1/2 cup crushed Tuscany Almond Mezzaluna Biscotti
1/2 cup sugar
3 cups crusty baguette torn into cubes
4 squares finely shaved bittersweet chocolate (72%)
1 TBL cornstarch
1 1/2 cup cream or half n half
3 eggs
In bowl add shaved chocolate to crushed biscotti and bread cubes, add sugar, cornstarch. Mix eggs and cream together and pour over dry ingredients, mix well and let sit 15 minutes. Pour into buttered 8 x 8 " pan or loaf pan lined with parchment paper. Bake 375 degrees for 30 minutes or until set.
Enjoy!