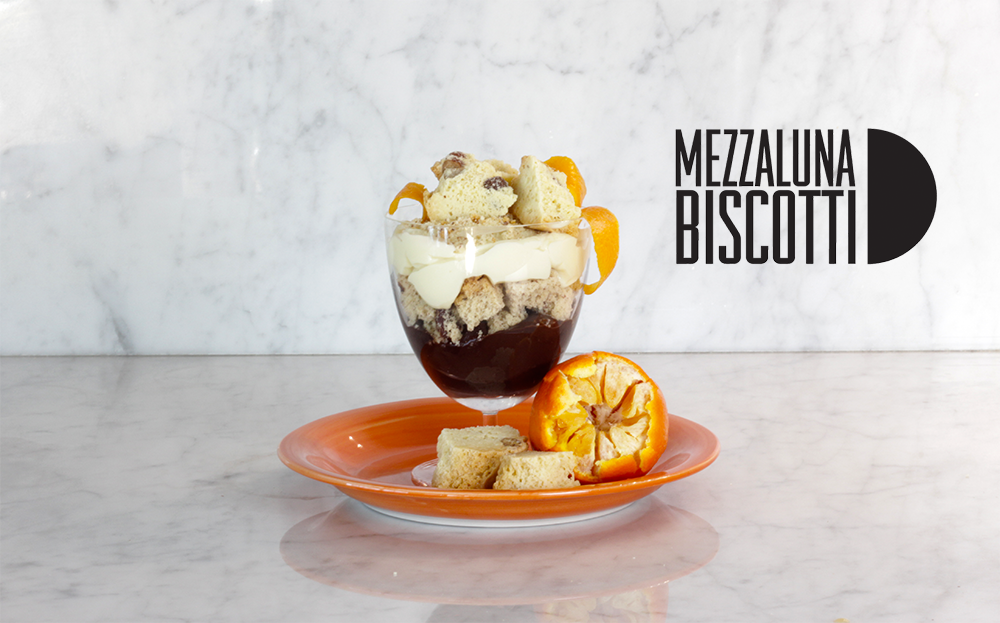 2 Mezzaluna Salted Caramel Biscotti crushed
1 container salted caramel pudding
1 container chocolate or vanilla pudding
Whipped cream
On a hot summer day, a cold parfait with crushed toppings of your favorite Mezzaluna Biscotti can make your day better!
We suggest cooling your serving dish and your favorite pudding. And seperate your choice of complementary fruit to serve along side for a crisp mix!
In serving dish, layer each item. First, add your pudding and then add a layer of crushed Mezzaluna Biscotti then repeat and top with whipped cream and additional crushed Biscotti!