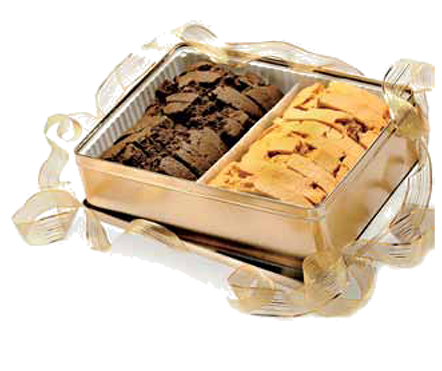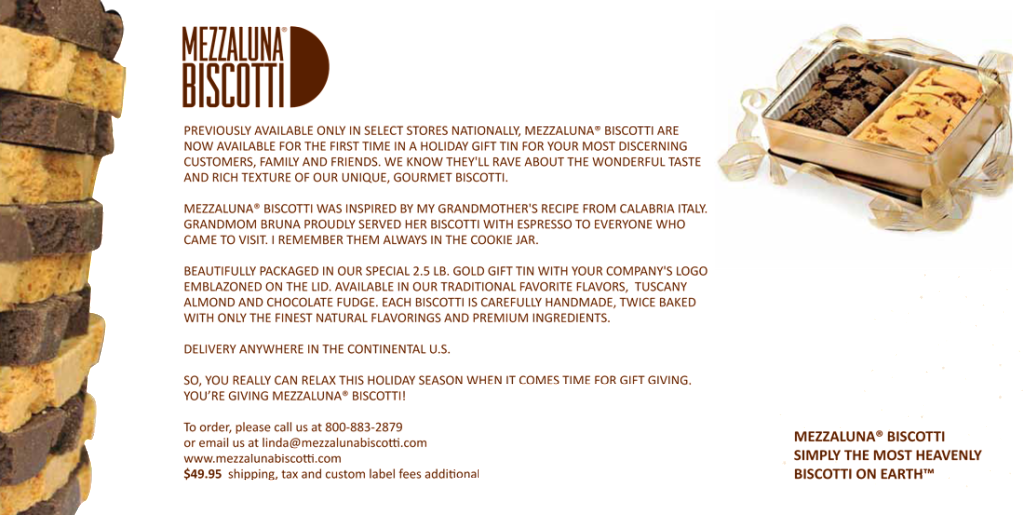 Mezzaluna® Biscotti are now available for the first time in our Mezzaluna Biscotti Gold Gift Tin for your most discerning family and friends!
We know they'll rave about the rich taste  of our all natural, gourmet Biscotti.  Mezzaluna® Biscotti is inspired by my grandmother and her recipe from Calabria, Italy.
We beautifully package our biscotti for you in a special 2.5lb Gold Tin. Each gold tin is filled with Mezzaluna Traditional Tuscany Almond  and our Chocolate Fudge Biscotti!
Mezzaluna Biscotti is baked fresh daily and made with only the finest natural ingredients. Delivery is available anywhere in the Continental U.S.
Relax when it comes time for gift giving, you're giving Mezzaluna® Biscotti!